Get more value and results from your business website.
You might think you need a website.
You don't need a website.
You don't need a website. Truth is, what you really need is more clicks, leads and sales.
I understand that many people are able to "Wix" there way to a decent looking website, but I do the work to help your business actually grow.
What good is that website if no one is visiting it, or worse, you're able to get traffic but no one is taking any action?
To help businesses and companies grow and reach their full potential online.
We meet the needs of your business.
We're excellent listeners.
In marketing and web design, there is no one-size-fits-all approach so we understand the importance of listening because your goals, business, and even customers are unique.
Our process is to offer the most helpful solution based on your specific needs and it starts by having a simple conversation — if we can't help you personally, we'll point you in the right direction.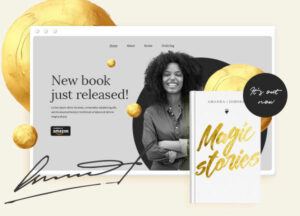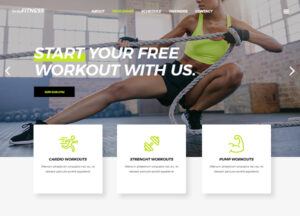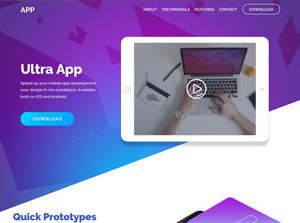 Your website has a job to do.
Your website has a job to do and so do you.
If you don't have someone in-house that can put together a website that meets all of your criteria, that drives traffic and sales, think of us as that person. We'll learn your business and figure out what you need specifically.
Let's work together to build a solution.
We have the experience, tools, and skills to help your business grow. Here are some of the most common hangups individuals and businesses face, especially when it comes to growing a presence online:

Not Happy With Your Website or Don't Even Have One?
We create meaningful websites using WordPress that not only offer a great, inviting experience to your customers - but will represent your business well.

We also try to include everything you will need to operate a website online from: logos, to domain names, to website hosting and security, you name it. Or we'll work with you at your current platform.

No Inbound Traffic?
We can help drive organic, interested customers and clients to your "front door" using proper SEO and other channels like social media.

Website visitors not converting?
Maybe your website is "too old" or just plain boring. Whatever is the cause for visitors not converting into customers or sales, we'll have a look and try and go in and fix.
Click to 'Learn More' and book a phone call at a time most convenient for you.

We'll design a website for your business or redesign your current website to make it more professional and inviting.

Increase Your Web Traffic
Take your website to the next level by using our SEO & Marketing services. We increase traffic to your site which will help drive more sales.

Storytelling and copywriting is a big part of building your audience and enforcing your brand and business through marketing campaigns.

Connect With Your Audience
We create & manage successful social media campaigns for you (e.g. promoting your product or service to people with upcoming Birthdays, Anniversaries, or other special events).
"They made my idea into a reality. Super simple process and Jason educated me on stuff I didn't know and made sure that the look and feel was true to my style." Would definitely refer him to anyone out there and already looking forward to future projects! Thanks again for the great work!"
"Working with Jason has been an absolute pleasure. He is extremely driven, and professional. He has also designed a new, streamlined site for my business, with a much simpler, and pleasing interface. He has really worked hard with me to see my vision through. That's not always easy with a client like myself, but he really cares about how I feel in regards to the end result. I'm also very much looking forward to seeing what he does for my SEO and love the fact that he is thinking about that from day one. Highly recommended! ⭐️⭐️⭐️⭐️⭐️"
I am extremely happy with my website. Jason went above and beyond and truly brought my vision to life!! I was especially impressed with Jason's responsiveness. We were in constant communication and I felt like Jason truly cared about me and my concerns. I also researched a couple of other options before speaking with Jason and I felt like he was the most reasonable priced as well. Highly recommend!!
Ready to jump-start more sales?
see what we can do for you